It's Not Just about COVID-19, the Flu Season Is Here as Well. Get Ready
As if our lives were not tough enough already, together with the coronavirus pandemic there is also the ever-repeating season of flu. In order for your company to protect the health of your employees, it is important to supply your business with enough hygienic products of an adequate quality.
Flu Deserves Our Attention
The COVID-19 pandemic reminds us of the importance of basic hygienic measures. If we add the regular flu season into the equation, it creates a situation we should not underestimate. According to the World Health Organisation, 290,000 to 650,000 people die every year from the flu. In comparison, over 2 million people around the world have died from COVID-19 which only underlines the danger of the new coronavirus the world is fighting with right now.
Since no-one knows for sure what are the consequences of a combination of both flu and COVID-19 for a person's organism, it is even more important to keep in line with all the hygienic measures.
We can prevent ourselves from flu by getting vaccinated or by prevention. In order to keep your employees safe, it is good to provide them with vitamin packages which will boost their immunity. And how about ice swimming which is becoming more and more popular these days and has undeniable benefits?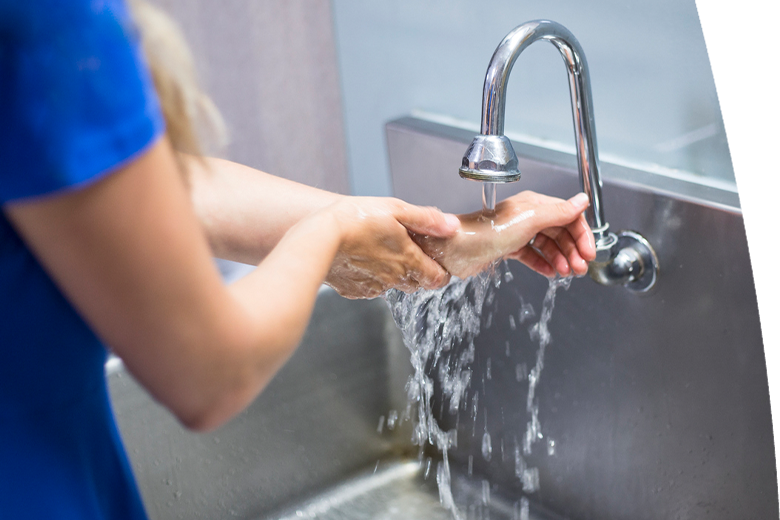 Swimming Is Essential
An industrial company which employs a big number of workers also has a high consumption of hygienic products – whether it is toilet paper, soap, paper towels or disinfection products. The supply, planning and calculation related to these products is often underestimated although they are a significant and necessary item for the day-to-day business of every company.
This also means that the area of hygienic products is an ideal place for potential saving and optimisation. Thanks to modern technologies it is not that difficult to do so. One of the examples is the Solution Finder application which allows the user to create a complete and individualised order. It is a handy tool able to predict and plan the consumption for two weeks in advance.

Automatically and Effectively
In the current season it is important to keep in mind the increased use of soap, disinfection and paper towels. By all accounts, it seems the most efficient solution is to use touchless dispensers around your company. These not only prevent a potential spreading of the virus but also decrease the consumption.
For the supply of these products and products like paper towels and toilet paper, it is efficient to have a single and stable supplier which will guarantee not only the best price but also quality, flexibility and stability of supplies.
A stable background, just like it is the case with Slovak Hygienic Paper Group, allows you to benefit from all the previously mentioned advantages. A wide offer of hygienic products and accessories in combination with Solution Finder opens a way towards a significant optimisation of expenses in this area.