Advantages of Paper Towels In Comparison with Hand Dryers
Dog people vs. cat people, metalheads vs. Depeche Mode fans, coffee people vs. tea people… and paper towels vs. hand dryers. Every generation has its own big dilemmas and one of the current ones is closely connected to the field of toilet hygiene.
There have already been countless studies and articles trying to come up with the ultimate answer regarding the different approaches towards hand drying in public toilets. Which option – hand dryers or paper towels – is the more hygienic one? The truth is, scientific studies prove that paper towels are in fact the most hygienic way of hand drying. While jet hand dryers spread bacteria 1,300-times more than paper towels, hot-air dryers spread them within the distance of 75 centimetres (compared to 25 centimetres in the case of paper towels). These are the researches but there are also a couple of practical arguments which make paper towels the better option.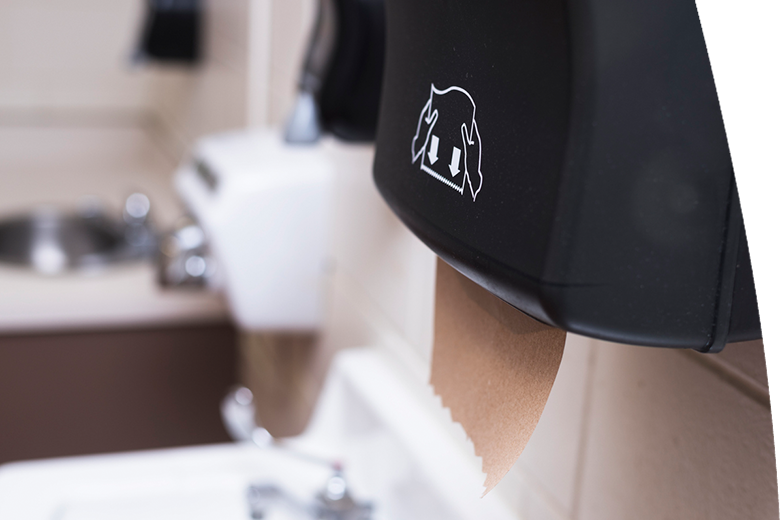 Advantage n.1: Time
If there was just one thing to be mentioned in connection to hand dryers which annoys almost everyone, it is the time it takes them to dry our hands. It takes dozens of seconds for the dryer to warm up and dry our hands – the better ones can manage this in a matter of approximately 20 seconds, the classic (and more common) ones do the job in twice the time. Compared to a simple use of paper towels this is a much longer and troublesome process which barely anyone prefers – even more in a business environment where the old saying that time is money applies even more.
Advantage n.2: Not Only for Hands
While you can only dry your hands using the dryers (and who does not believe this has probably not seen the legendary episode of Mr. Bean in which the British comedian tried to dry his trousers using the dryer), paper towels have a much more universal use. They can be used to dry your hands but also your face, any part of your clothes and can also be used in an emergency when a drink is spilled somewhere in the office. They are also much more practical in summer when you just need to dry sweat from your face or dry your face after rinsing your face with water.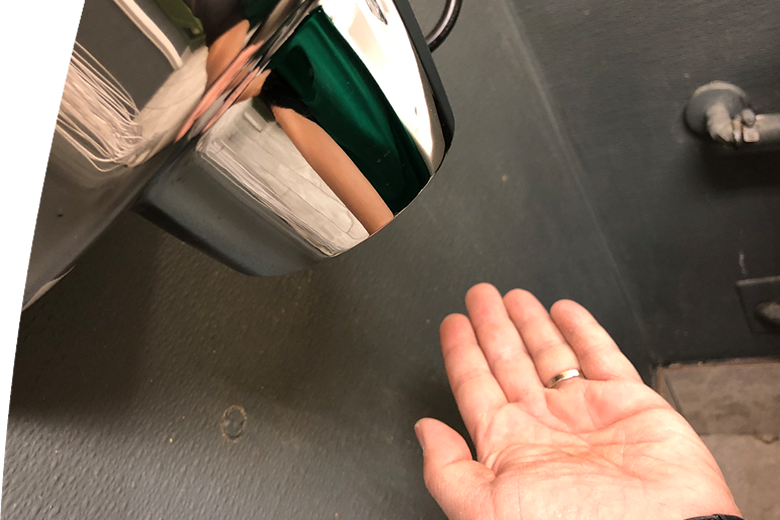 Advantage n.3: Hygiene
The fact is, even during the ongoing pandemic, scientists promote the use of paper towels for hand drying in places where hygiene is crucial – for example in hospitals. Not only they are generally more hygienic, they also help us get rid of the viruses in a similar way as hand washing does, since bacteria and viruses prefer wet environment. So even if your business is not that focused on hygiene as hospitals are, it is always more effective and useful to choose the more hygienic variant when choosing between two products in the field of toilet hygiene.
Therefore you can find a wide range of paper towels and dispensers in the SHP Group offer. Every manager who prefers a more practical variant of hand drying for themselves and their employees can find exactly the right product in our offer.